If you were to ask Candice Dow to share her personal mantra with you, she'd likely say, "A life of service is a life well lived…"  Her life of service truly began to take shape at the age of 17, after graduating almost a year early from high school, when she enlisted in the United States Marine Corps.  Admittedly, her friends and family were surprised; so much so, that her reluctant father made her wait approximately seven months before he would sign for her to enlist, which was a requirement since she was not yet 18.  She actually turned 18 during boot camp, aboard Parris Island, South Carolina – 4th Recruit Training Battalion, Platoon 4000, O Company.  "Reflecting on these memories always engenders a smile, I clearly remember my parent's reactions; primarily because this was a first for my family, and I was unequivocally determined – my mind was set.  I'm quite certain that my dad had other plans in mind for his only daughter.  Now, in hindsight, we all clearly see that the Marine Corps was not necessarily a choice for me, but rather a calling.  A calling that I am so grateful to have heard and answered correctly."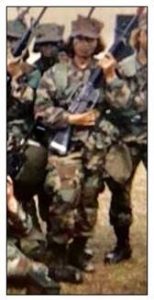 Corporal Dow served as a Marine (MOS 3432 – Disbursing) on active duty from October 1996 – October 2000.  While on active duty she was stationed in Okinawa, Japan for two years, and completed her enlistment while stationed at Camp Pendleton, CA.  She was meritoriously promoted to the ranks of Lance Corporal and Corporal during her tour and ensured that she stayed deeply rooted in the Marine Corps culture and community even after her discharge.  Currently, she continues her call to service as the Veteran Employment Program Officer and the Selective Placement Program Coordinator here at the U.S. Patent and Trademark Office. These are positions and roles that she has held throughout her federal career, which began in 2008, at both the IRS and Small Business Administration (SBA), prior to joining our USPTO ranks three years ago.
Initially, like many upon first enlistment, she thought she'd serve twenty (or more) and retire in the military; and perhaps she still may; Candice's future plans include fulling the requirements to return to duty as a military chaplain.  She is the Associate Pastor and Youth Pastor of True Faith Community Church, located in Fredericksburg, VA; where she is actively involved in the community, also overseeing the elders/nursing home ministry for the last six years.  While stationed overseas Candice began taking college courses and over time completed degrees from Liberty University, in Lynchburg, VA; she has earned both her Undergraduate and Masters of Science in Business degrees, and completed a Masters of Divinity with a concentration in Military Chaplaincy in September 2015.  In July of 2013, she published her first book which is a devotional written to encourage others in their daily walk, "Divine Alignment: Reflections of Grace".
"I am blessed.  Accomplishments or accolades are not a reflection of what I have done, but rather the result of opportunities that I have been given.  I clearly recognize that my life and career could have led me in various directions; yet, I've been fortunate enough to be led by my gifts, placed in environments and organizations with exceptional family, friends, and leaders who have allowed me to further my desire to help and counsel/mentor.  My mom taught me that people will identify you by what you love.  It has been the honor of my life to serve and inspire others; by enlisting, I answered an initial call to the Corps, and have been entrusted with a lifelong assignment as a result."
As you may or may not know, the motto of the Marine Corps is "Semper Fi!" which means "always faithful" …fitting, indeed.  Once a Marine, always a Marine!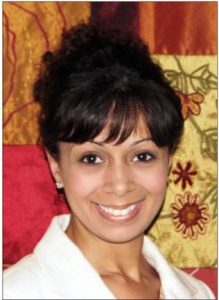 Thank you Ms. Dow for your time and dedication to our great nation.