Tom Young's return to the office to talk about his upcoming books and the debut of a movie from his first book, THE MULLAH'S STORM, held in high regard.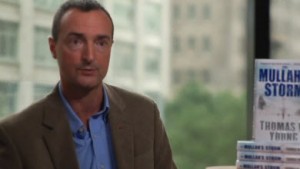 Event information: Thursday, January 29, 2015 12:30 pm – 1:30 pm
Please take a moment and check out the POST we have on our Feed.
Click here for all the information:
Military Thriller event coming to UMA this week!

Please check out the WebEx link in the description on the link above.
(NOTE: You do not have to login or have an account to read the information, click the links, or participate. We hope you enjoy and will come out to enjoy this event.)
If you cannot access the WebEx link when it starts, please post a message on Facebook or email us at UMA@uspto.gov.